Partizan - Cibona 93-81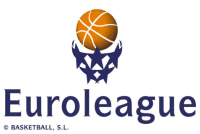 Belgrade, November 27, 2003 (euroleague.net) - The marquee might have said it was the 102nd game between very old rivals, but a newcomer from another part of the basketball world decided things on Thursday in Group A as Partizan turned back visiting Cibona 93-81 in Belgrade. Frederick House, highly regarded in that Serbian basketball capital for his great defense, put on one of the Euroleague's top scoring shows of late with 39 points for the winners. He also added 6 rebounds and 5 steals. Djuro Ostojic, with 12 points and 8 rebounds, and Gerald Brown, with 11 points, also paced Partizan. Cibona's power forward Jurica Golemac scored 18 points, Slaven Rimac 17 and Scoonie Penn 16. The victory lifted Partizan to 3-1 and a piece of second place alongside Ulker, while Cibona dropped to 2-2 and a tie for fourth place with Union Olimpija.
Injured Partizan center Nenad Krstic was sitting on the bench for the first time this season, but that is all he did. Brown got Partizan on the scoreboard with 2 free throws after drawing Penn's first foul. The duel between Brown and Penn were very intensive, but House start to destroy the Cibona defense from the very begining of the game. He scored 7 consecutive points, including one triple, as Partizan sped ahead 11-5. With 4 minutes to go in the first period, Rimac tied for Cibona, 13-13, but House answered with a triple. Dusan Kecman added one more from the downtown for Partizan, forcing Cibona to change its defense to a zone. Matej Mamic scored 3 points for the guests and Cibona tied once again, 23-23, but House dunked with 40 second left, then added three pointer and Partizan won the first period 28-25.
Marjan Mance scored at the begining of the second period, but next 4 minutes were a total blackout for Cibona. Partizan made an 11-2 run as House stole balls and rebounded on defense, and of course scored from inside and out on offense. With 6 minutes to go Partizan led 39-29. A minute later, Brown and House were the protagonists of a sky-high alley-oop that put the 7,000 fans in Pionir Arena on their feet. Rimac managed to keep Cibona within a 10-point margin with his 6 points, but House again dunked for 46-35. In the last minute of the half, Vule Avdalovic added a shot from 8 meters and Partizan went to the break leading 49-35 as House was already up to 25 points.
Penn scored a pair of free throws to begin the second half for Cibona, but soon Ostojic and Goran Cakic scored for Partizan, whose lead was at 16 points again, 55-39. House continued in the same rhythm as during the first 20 minutes, and added one spectacular block, after which Ostojic scored. Kecman put back and offensive rebound and the scoreboard showed 61-43 with 5 minutes left in the third period. Cibona changed its defense, Cakic missed 2 triples, but Kosta Perovic scored on 2 offensive rebounds. In the last minute of third period, Brown made a shot from seven meters and Partizan led by 20 points, 72-52, before Davor Kus answered with a three for Cibona and the score was 72-56 after 30 minutes.
Partizan was playing great team defense as Kecman made another three-pointer to get the final quarter started. Golemac scored 4 from the line, but he missed the same amount. When Kus scored for 77-66 with 5 minutes left Partizan was forced to call timeout. Soon, Predrag Materic made his first triple, and a minute later House did the same, and those two shots announced the end of the game. Partizan led 83-68 with only 3 minutes left until the final buzer. Cibona did not even tried to strike back, as the the margin only decreased in the last 30 seconds after three-pointers from from Penn and Golemac. Partizan outrebounded Cibona 30-22, including 12 offensive boards that led the hosts to a 38-28 advantage on points in the paint.
*****
2003/04 Euroleague - Week 4
Gruop A: AEK - Pau-Orthez 71-83, Partizan - Cibona 93-81, Olimpija - Barcelona 63-69, Ulker - Roma Lottomatica 67-63
Current Standings:
 
                  G   W   L     F-A   Pts
1. Barcelona      4   4   0   290-269  8
2. Partizan       4   3   1   314-281  7
3. Ulker          4   3   1   301-291  7
4. Union Olimpija 4   2   2   305-316  6
5. Cibona         4   2   2   306-321  6
6. Pau-Orthez     4   1   3   322-317  5
7. AEK            4   1   3   299-320  5
8. Lottomatica    4   0   4   262-284  4

Group B: Unicaja Malaga - Zalgiris 72-74, Krka Novo Mesto - Montepaschi Sienna 86-74, Skipper Bologna - Maccabi Tel Aviv 104-109, Panathinaikos - CSKA Moscow 58-69
Current Standings:

                 G   W   L     F-A   Pts
1. CSKA          4   4   0   307-226  8
2. Maccabi       4   4   0   381-333  8
3. Zalgiris      4   3   1   297-287  7 
4. Montepaschi   4   2   2   289-297  6
5. Skipper       4   1   3   342-359  5
6. Panathinaikos 4   1   3   282-310  5
7. Krka          4   1   3   288-345  5
8. Unicaja       4   0   4   278-307  4

Group C: Olympiakos - Efes Pilsen 57-69, Benetton - Adecco Asvel 80-59, Alba Berlin - Tau Ceramica 95-89, Idea Slask - Pamesa 85-88
Current Standings:

                 G   W   L    F-A   Pts
1. Pamesa        4   4   0  341-290  8
2. Efes Pilsen   4   3   1  303-273  7
3. Idea Slask    4   3   1  311-286  7
4. Tau  Ceramica 4   2   2  363-351  6
5. Benetton      4   2   2  325-325  6
6. Alba          4   1   3  309-334  5
7. Asvel         4   1   3  259-315  5
8. Olympiakos    4   0   4  283-320  4