USAID donates 10 waste collection trucks to Serbian towns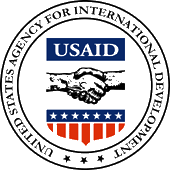 Belgrade, Feb 5, 2004 - Charge d' Affaires at the US Embassy to Belgrade Roderick Moore handed over the keys to ten Scania solid waste collection trucks on Thursday to officials from ten Serbian towns. The total value of the donated vehicles is $1 million, of which $818,000 were donated by the US Agency for International Development (USAID) and the rest of the funds is to be provided by the municipal authorities.
Moore told the press outside the Belgrade Hotel Intercontinental that the trucks are a present from the American people to the ten Serbian towns that took part in the Community Revitalisation through Democratic Action (CRDA) programme, funded by the USAID.
Serbian Minister of Natural Resources and Environmental Protection Andjelka Mihajlov thanked the US Embassy and USAID on behalf of Serbia and added that this aid represents their support to Serbia's National Waste-Management Strategy.
CRDA is a five-year programme funded by the USAID, which aims to increase citizens' participation in improving the quality of living, environmental protection, economic development, and infrastructure revitalization.
The donation will increase the municipalities' waste disposal capacity by 30 percent and improve communal service delivery, reduce dumping and related health risks and environmental problems and cut disposal costs due to increased capacity. It will also help create jobs for drivers and operators, the US Embassy said in a statement.