Labour Ministry presents three-year results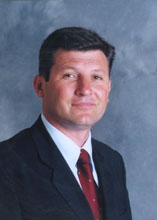 Dragan Milovanovic
Belgrade, Feb 6, 2004 - Since its establishment in 2001, the Serbian Ministry of Labour and Employment has made every effort to reform labour and employment legislation, create and improve social dialogue, implement social welfare programmes in privatised companies and develop cooperation with international institutions, said Minister Dragan Milovanovic.
As part of labour and employment reforms, Serbia passed a law on labour as well as a law on employment and unemployment insurance, Milovanovic told a press conference on Friday, presenting the Ministry's achievements over the past three years. He went on to say that a new set of labour-related laws has been drafted, including laws on disability employment, peaceful resolution of individual and collective labour disputes, trade unions, industrial action, employer associations and work place health.
Over the same three-year period, there was a considerable increase in workers' monthly wages, said Milovanovic. He added that the Ministry has provided social welfare programmes for 90,133 workers who were made redundant as part of company restructuring and for more than 11,000 surplus employees in the banking sector.
The Ministry has also improved cooperation with international institutions, restoring Serbia's membership in the International Labour Organisation (ILO) and joining the International Association of Labour Inspection (IALI). At the same time, international institutions have offered to help Serbia prepare a national employment strategy, develop and improve social dialogue, promote employment, learning and innovations, encourage human resources development and carry out a series of other labour-related projects.